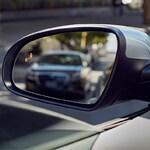 At Hyundai Of Cottonwood, we have a wide variety of popular small SUVs in our inventory, including the Hyundai Kona.
The design features of this small SUV are very beneficial to not only the driver but the passengers as well, especially the driver attention warning system. This feature, in particular, can detect the moment a driver starts to become drowsy or distracted behind the wheel. Once these actions are detected, you will receive multiple audible and visual warnings to pull your vehicle over. Another feature that our customers tend to love with the Hyundai Kona is the rain-sensing wipers that can sense rainfall and the amount hitting your windshield. The speed of the wipers will depend on how much rain the system detects.
For further information on the design features of the Hyundai Kona, swing on over to Hyundai Of Cottonwood to jump behind the wheel and take it for a test drive today.